Chances are you've already seen the sleek appearance of high-waisted leggings surfacing in the midst of your regular yoga class. The yogis who don such a popular apparel choice seem to feel more confident in their clothing choices than some of the others in the class. They seem to be in love with their wardrobe choices and are able to move comfortably through asanas with grace.
Even when you're out shopping for new apparel for your practice, the popularity of high-waisted leggings, particularly those with built-in shapewear, seems to be on the rise. You can hardly pass by a display without finding a pair from a well-known manufacturer like Lululemon or 90 Degree by Reflex.
With fashion-conscious yogis embracing the current trend of high-waisted leggings for yoga, is it a trend that's likely to stick around? We would argue that this piece of yoga apparel will find a home in your closet for years to come because of two major reasons.
---
High-Waisted Leggings Are Slimming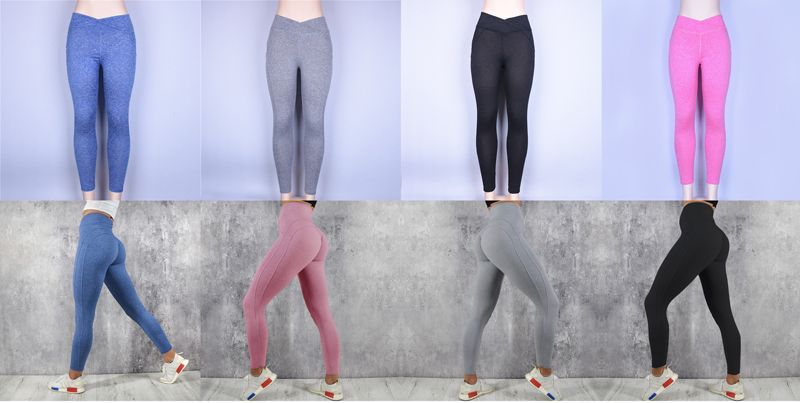 Have you ever felt like you were too exposed during a yoga class? Many yogis favor tight-fitting clothing that reveals their curves because it offers easy movement during their practice. However, people with a fuller figure may feel as if their bodies are on display in attire that is overly form-fitting. High-waisted leggings make it easier to begin feeling at ease in your own skin, especially in positions that make you feel more vulnerable as you practice in yoga.
Practicing yoga does help you to create a healthier body that lasts throughout your entire life, even if it doesn't necessarily mean a thin one. The higher waistline of these yoga leggings conceals trouble areas beautifully for a slimmer appearance on curvy figures. They tuck unwanted bellies back into the place they belong so you can practice with more grace and peace of mind about your appearance.
High-Waisted Leggings Offer Security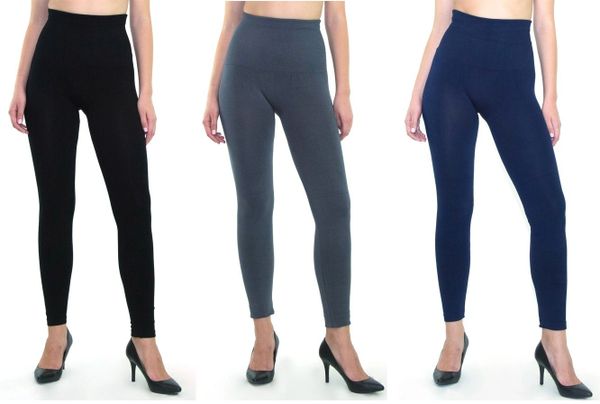 There's no question that some of the poses in yoga can lead to unwanted skin exposure, especially in more advanced classes. Consider the risk of a forearm stand or a shoulder stand as you wrap up a particularly warm practice. As you flip into inversions, high-waisted leggings offer you more security than a traditional pair of yoga pants.
Particularly those with built-in shapewear, high-waisted leggings tend to hug tighter to your abdomen. Your movement shouldn't be restricted by the sizing of the yoga leggings, but it does help to hold them in place in more vulnerable positions. Even poses, such as the downward facing dog, can benefit from these high waist leggings to keep your stomach away from the eyes of your classmates.
Yogis adore a high-quality pair of high-waisted yoga leggings because they fulfill a specific need for their practice — a figure-flattering option that allows them to practice comfortably. The right workout clothing can give you the confidence you need to move deeper into your practice and into your poses.