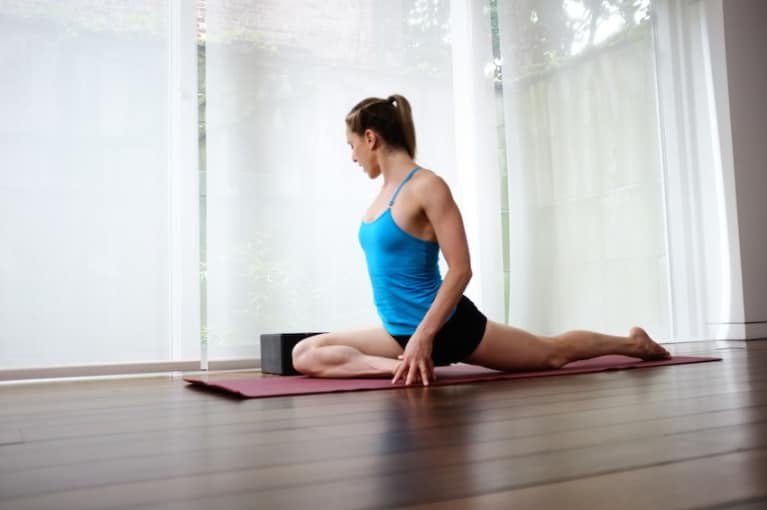 A little while ago who would have thought that downward facing dog would be my resting pose (no, I haven't mistaken it for a child's pose, though no one should underestimate that pose either); that I would be comfortable in a chair pose and that I would not suffer in goddess pose (it is anything but what the name proposes).
Do not ever underestimate the power of stretching. Breathing in is for creating space in your body and breathing out is for sinking deeper into the stretch. Results won't show overnight; but, once you really start noticing them, you'll be blown away. Just keep at it.
I started out by doing a short 10-minute yoga routine every morning and I can't imagine my mornings without it anymore. It jump starts my day and gives me strength. Also, at any moment during the day when I feel a little tension, I like to use a stretch or two to release it. Just be mindful that your body and mind are incredibly intricately connected. It is further good to remember to turn your heart center up – I know it instantly improves my posture and boosts my confidence.
Perform a simple sequence like going from downward facing dog to a plank. If you're feeling the part, add some plank moves, just always make sure you're warmed up for it. The sequence is good for a hamstring stretch. With most jobs these days require you to sit behind the desk, it is a good counter position to practice for also preventing potential back issues. Just wear comfy yoga leggings and you will be okay.
Here is a simple sequence that is a great shoulder and chest opener, counterposing the slouching pose we tend to have behind the computer screens. Start from the tabletop position. Bring one arm to the sky with an inhale and with an exhale bring that same arm underneath the other. Rest with the cheek against the floor. Wrap the other arm around your back. Keep the pose for as little or as long as your body needs. Repeat on the other side.
Another quick fix when you're feeling run out is to bring your legs higher than the heart. I like to do so (and I find it easiest) laying on my back on the bed, bringing legs up against the wall or headboard. So, most of the blood in your legs freshens running down to the heart and fills back once we stand back up. It is a pose in which we commonly don't spend much time, yet we spend a lot on our feet. They need a break once in a while, too.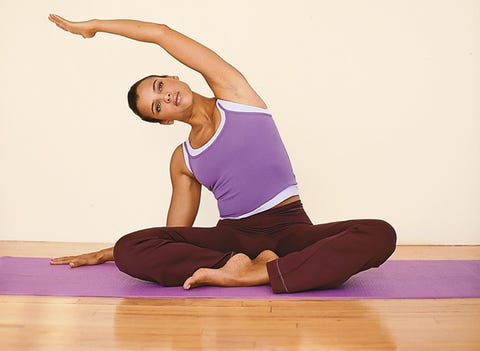 With any of the workouts or stretching routines that you do, know that our body is used to twist, crunch and keep your balance. So, nurturing it will make you stronger and healthier. By exercising mindfully and purposefully,
you'll add muscle tone,
increase metabolism,
and burn more calories.
All of it paired up with well-balanced nutrition is a winning combination to the healthiest and happiest time of your life.